The Pena Adventure Park in North Portugal is 70KM from the city of Braga, 50 from Guimarães and 40 from Vila Real is a themed nature and adventure park that is considered one of the best in Portugal.
It has activities for all ages and occasions and is perfectly suited for day trips or longer stays.
Its adventure activities consist of
Fantasticable A cable at 150 meter above ground with a length of 1500 meters giving the possibility of slides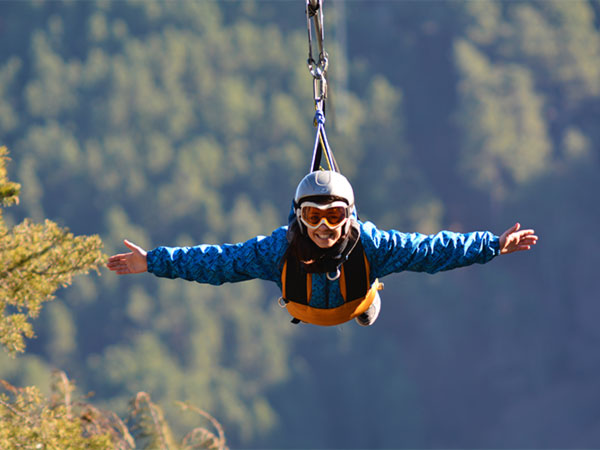 Jump negativo, Get projected 15 meters into the air with this jump, adrenaline guaranteed!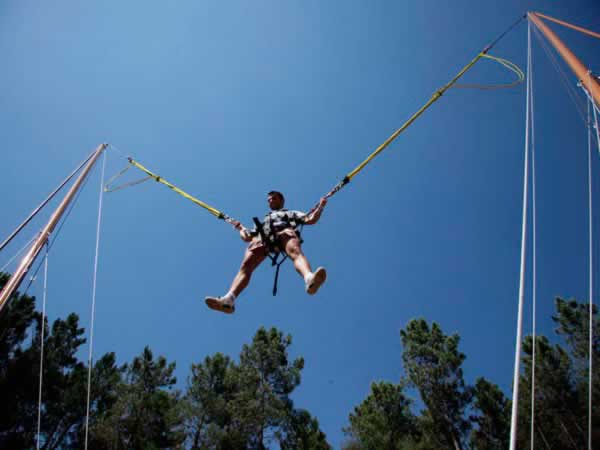 The slide is an adventure sport which consists of a rapid descent, where the practitioner slides by a steel cable stretched with some slope, using as support a climbing equipment.

Climbing wall The desire to climb higher and reach the top is inherent in man since his early age. Climbing is a natural activity and ideal for those who want to test their physical and mental limits.
The main objective of this adventure sport mode is to reach the top of a cliff, cliff, mountain or artificial structure, using the strength and endurance of the members and the ability to balance and body control. various safety devices are always used to avoid any risk for the practitioner.
Pena Aventura has an artificial climbing structure with about ten meters high and four climbing routes of varying difficulty.

The Adventure routes is an activity that offers the possibility to go through a skills circuit (in the form of suspension bridges) at a height, integrating with nature in places hitherto inaccessible (at the treetops).
Pena Adventure park at this time has three adventure routes: Hiking Adventure medium difficulty, Hiking Adventure Course high difficulty and the Children's Adventure course.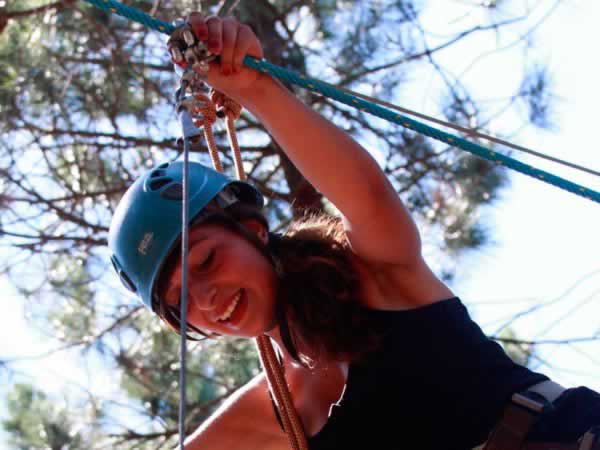 Rafting is an exciting sport that promotes team spirit and that is the descent of whitewater rivers.
Feel the pleasure of current Tamega …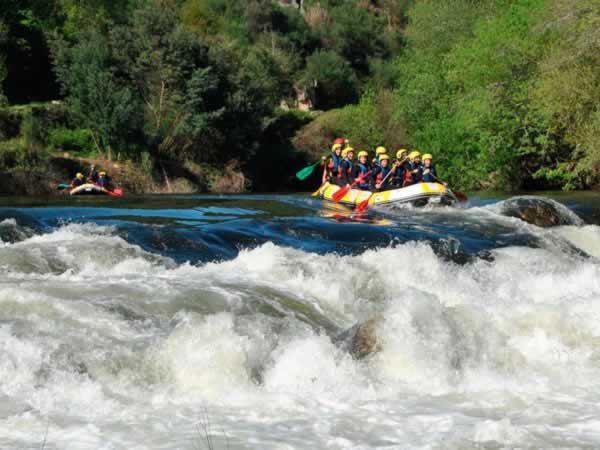 Discover fantastic landscapes with lots of fun.
Canyoning is a sport where you can find a close relationship of harmony between nature, adventure and the pleasure of crystal clear water.
The canyoning activity is the descent of water courses with steep slopes, using ropes and using jumps to overcome obstacles, providing a sense of discovery and adventure odd. Rio Poio is a place for the best canyoning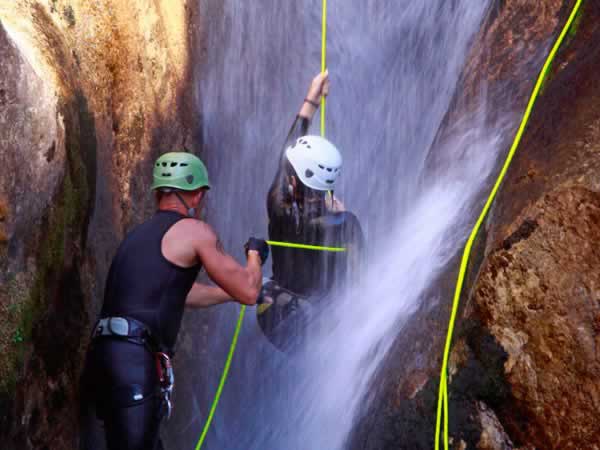 Other activities that the park offers are Kart cross, Segway tours, Canoeing, Kayaking, Roller coaster, Hiking, Nature tours, Mini golf, Paintball, Team building activities and accommodation.
Are you travelling with a group and would you like us to compose a custom package for you? Please use the following form or call 00351 918354714
Prices for the activities start at 10 Euro per person.
Note: All activities are depending on group size and must be prereserved!